As a major player at the forefront of music trends in Düsseldorf, Hiro's Music Production provides up-to-date information on artists who have recorded at the studio, as well as hot projects and productions. Scroll down for the latest news on musicians who have recorded at Hiro's Music Production, and feel free to contact us for more information.
Vincero'
Ricardo Marinello
Produced, arranged, mixed mastering participation work German movie, "Vincero'" official theme song Country: Germany, Italy
Piano recording: Our studio (Baldwin SD-10)
The Music of STUDIO GHIBLI
Kenji Kanemasu
This is a work that we asked us to arrange and produce a strings orchestra when producing a Ghibli work with an eye on global strategy. The pianist is by Kenichi Kinmasu, who supports Iwao Furusawa.
Piano recording: Our studio (Baldwin SD-10)
You're not Alone
Viviana Milioti
World debut by Italian-German Viviana Milioti, who boasts overwhelming singing ability. Starting with the relationship with Tony Luzzi, Viviana has been raised by Tony so far, so we received a request to produce the official debut board. In the first place, "Du Bist Nicht Allein" written by Tony with German lyrics was the original song, and it was remade and released as an English version again.
Art of Richard Clayderman
Hiro Furuya
This work was created with the concept of the most enjoyable project with band members scattered all over the world who share numerous projects throughout the year. A new interpretation is added to Richard Clayderman's masterpiece, and a drastically arranged song and the world's best performance are blended. Starting with the dense sound make-up of Job and ODDS, who newly joined as synthesizer player programming members, the traditional members Ziv and Chuck are also enjoying playing to the fullest.

Recordings were made in London, New York, St. Petersburg and Japan (piano).
Du Bist Nicht Allein - You're Not Alone -
Tony Luzzi
Italy's leading composer, Tony Luzzi's latest album in Düsseldorf, Germany. Inviting superstars from 6 countries around the world, we aimed to create a high-quality song that demonstrates the world's highest level of skill. From the genre of classical crossover, the composition of musical instruments is also very complicated and difficult, so it is worth noting that the number of producers who can handle it is limited to a very small part in the world. Each song is in English, German, and Italian, and is popular in France, Germany, and the United States.
All Stars Night Ends - Hero Ver -
Hiro Furuya, antihoney
A work that caught the eye of radio DJ Michael Tiffany and was announced to commemorate the release of the song on 21 US and British radio stations. Originally, the song by Antihoney, who was asked to produce it, was the original, but when it was remade and announced with a different taste, it recorded more than 100,000 streams mainly in the United States in just three days after its release.
Luxury Night At Moon River
Michal Sobkowiak
A Moon River project by Polish pianist Michal Sobkoviak. Produced by an international team in Düsseldorf, recorded in Japan (piano) and St. Petersburg, and arranged in strings in Cologne.
[Demo sound source on the left] [Completed sound source after producing, arranging, recording, mixing, and mastering on the right]
* Additional recordings in London, St. Petersburg, New York, Nashville, Cologne, etc.
Master: Appointed as a pianist and piano arranger with John Capek. In addition, Elton John drummer Chuck Sabo (London) and guitarist Ziv Shalev (New York) also participated. The strings orchestra was recorded in St. Petersburg.
John Capek
Composer / arranger
Profile: Born in Czech. A true living legend that has provided songs to TOTO, Diana Ross, Olivia Newton-John, Rod Stewart and others.
Sefi Carmel
Composer / arranger
Profile: Born in London. From movie music such as ET and Harry Potter, to music provision such as Phil Collins, David Boy, BB King, and synthesizer programmer.
Maria Grigoryaf
Conductor / Orchestration
Profile: Born in St. Petersburg. Completed Berklee College of Music. He has been active globally as a young and talented conductor, such as arranging the strings section of Eric Clapton.
An example of a produced work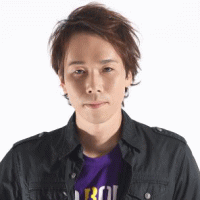 Hiro Furuya --Your Song -
Artist: Hiro Furuya with John Capek
Producer, arranged and mixing mastering: Hiro Furuya
Participating Artists
Piano / Arrangement: John Capek (Prague)
Guitar: Ziv Shalev (New York)
Drums: Chuck Sabo (London)
Base: Madalena Graca (Cologne)
Strings Orchestra: Maria Grigoryeva (St. Petersburg)
The planning of Your Song itself started about two years ago, but now the song has been completed while repeating several planning changes and updates.

In the first place, it was a completely different project, but while reviewing the budget several times, I improved the quality of the music while changing the performers and arrangers. As a result, a pianist, a piano arranger, and a strings section were added separately from the project, and the producer paid the face value, so that he got the right to release it as his own work, quite a lot. It is a song in which the elements are intertwined. Furthermore, if it is the master: John Capec who finally arranged and performed the piano, it can be said that it is a grace content.

John Capek is a legendary person who has composed songs for TOTO, Diana Ross, Rod Stewart, Joe Cocker, and even Olivier Newton John, and it's not easy to bring them into the project. It wasn't, but after negotiations, the song was finished on his piano. In addition, the drummer will welcome Chuck Sabo, who rhythmized on a magnificent scale with Elton John's Lion King, the guitar will be Ziv Shalev from New York, the bass will be Maderina Gracca from Cologne, and the strings section will be Maria from St. Petersburg. It was produced by inviting Grigoryav and the superstars.

Although it is a production scale that seems impossible in Japan, it seems to be Hiro Furuya who has many connections and achievements, and he colors his work as one of the best masterpieces.
antihoney --Sorry, I'm Leaving Now-
Artist: Antihoney
Producer mixing mastering: Hiro Furuya
Participating Artists
Arrangement Programming: Sefi Carmel (London)
When I listened to the demo song and the artist asked me about the direction, I expected to bring the song to the direction of EDM. When considering which arranger / programmer to actually ask, Sefie Carmel and John Capek, who had been close friends for a long time, came up with it.

Both of them are big names, and Sefie has been in charge of programming and mastering as a keyboard player of David Boy and Phil Collins. He also participates in ET and Harry Potter as a music producer, and is one of the best personnel.

John Capek is a generation of mogul who is a little older than Sefie, who has contributed songs to Rod Stewart, Joe Cocker, Diana Ross, TOTO and others.

I proposed them to Antihoney and made them recognize that they are great musicians, but when making music based on programming, considering the land of London and Sefie's career so far, he I decided to entrust this song to.

Initially, the sound source that came up from Sefie seemed to be established if I made some adjustments while making it feel a little old fashion, but I took the plunge and switched to the latest London club sound. It worked, and the result was that Sefi's sense was fully revealed, and the final sound was completed by mixing mastering and mastering at our studio, where the world's most advanced equipment had just been introduced. It became.
antihoney --Dream Ended This Way -
Artist: Antihoney
Producer, arranged and mixing mastering: Hiro Furuya
Participating Artists
Guitar: Ziv Sharev (New York)
Base: Madalena Graca (Cologne)
When producing a popular song by Antihoney, which has fans all over the world, the first thing I put up was the view of the world of majors. The finish of the song is outstanding, and it was already a very popular song among fans from the demo stage, so there is also a demand for sex appeal to represent the message of women from the more sophisticated and troublesome mid-teens to early 20s. I saw it. A guitar with delicacy and power was needed to make the sophisticated melody stand out and to impress the cheerful yet indescribable poison. Ziv in New York, who has done a great job, does magic every time. In addition, Madalena of Cologne has professed to be a big fan of this song, playing a beautiful feminine and indescribable bass in both upright and electric.

In mixing mastering, in order to maximize the appeal of vocals, we made various trials and errors, and finally we were able to find a landing point by getting a mixing console from a manufacturer with an endorsement contract. .. In addition, this most attractive song is intentionally finished as a Hi-Fi sound, and by making good use of the sound of guitars and driving drums that have a vintage feel, the contrast can be fully packed into one world. I feel it. From Antihoney, the final mixing mastering of this song was OK in one shot, and it was a work that was able to be released in a way that everything meshed well.
antihoney --Adagio -
Artist: Antihoney
Producer mixing mastering: Hiro Furuya
Participating Artists
Strings Orchestra: Maria Grigoryeva (St. Petersburg)
A beautiful string orchestra recorded in St. Petersburg is an impressive song. It is also the song that first appeared on the classical chart at No. 3 in Band Campas.

Initially written as a modal song, it had a modern song style with whisper voices and loops, but after recording, the producer listened to the file sent from St. Petersburg, specializing only in the strings orchestra. It was renewed as a work that was made into a single cut. Maria put together a string team from St. Petersburg with extremely high playing ability, and the profound sound and sharp violin tone that is typical of Russia is a gem that can only be obtained by overseas recording.
All Stars Night Ends --Hero ver
Artist: Antihoney
Producer, arranged and mixing mastering: Hiro Furuya
Participating Artists
Guitar: Ziv Shalev (New York)
Drums: Chuck Sabo (London)
Base: Madalena Graca (Cologne)
Strings Orchestra: Maria Grigoryeva (St. Petersburg)
This song was produced as the first single cut from Antihoney's new album. It was a song that had a dramatic sound from the beginning, but it was made mainly of MIDI and had a strong element of driving, and lacked a profound feeling as a sound and aggressive persuasive power. By taking the plunge and switching almost all instruments to electric guitars and acoustics, and by fully featuring lead guitars, it has been reborn as a song that enables great development.

In addition, the performers have a staff of super majors to strongly support the music. Ziv on guitar is a tour guitarist by Rod Stewart and Joe Cocker, Chuck on drummer is a drummer with impressive play at Elton John's The Lion King and crisp rhythm at Bryan Adams, and Madelna on bass is art. Maria, who led the strings orchestra, an artistic German who has a studio in the capital of Cologne, and participated in the recording as a violinist himself, was in charge of the strings arrangement of Eric Clapton, and was produced by introducing no more personnel. It was.