As a true global elite in music production business, we always develop business with the latest philosophy. In addition to being in a position to develop the world's most advanced trends together with Western manufacturers as many endorsers, we are also in a position to directly convey world-class sounds in Japan. They have a lot of achievements in advanced music countries, which is almost unprecedented in Japan, and we will help our clients in music production. While taking advantage of the strength of creating cutting-edge global sounds that are not shared at all in Japan, we are actively inviting talented foreigners into the studio.

Please let us know when you make it.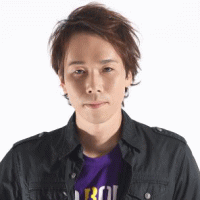 "A man who does a great job. Hiro's communication skills are excellent. Recommended producer. 』\
John Capec
"Hiro has a great experience. Completed as a professional. It gives a great direction. 』\
Sefie Carmel
Hiro Furuya
Chief Producer / Engineer
Profile
Completed Berklee College of Music and Harvard Business School (Harvard Business School) in Boston, USA.

Debuted as a singer in 2011. After that, he turned to a producer in earnest and his talent blossomed at once. Participating in hit songs and international official songs from all over the world, he has one of the best achievements in the global music industry, and has many connections with super majors from all over the world, and is developing dynamic music activities. ..

The band members he leads are John Clapton (composers such as Diana Ross, Rod Stewart, Olivier Newton John, TOTO), Sefie Carmel (composers of movie ET and Harry Potter, Phil Collins and David Boy). Keyboardist), Chuck Sabo (support drummer for Elton John and Bryan Adams), Zave Chareb (tour guitarist for Joe Cocker and Rod Stewart), Maria Grig (in charge of Eric Clapton's strings section) , Patrick Gorse (Richard Clapton's percussionist), etc., has succeeded in projects in each country and has gained tremendous trust in the world music scene.

In support of that, he is one of the most successful producers and sound engineers in the world, with classics such as Yundi Li, Vladimir Ashkenazy, Krystian Zimermann, Vienna Philharmonic and Berlin Philharmonic. From artists, participated in projects such as Billy Joel, Eric Clapton, Elton John, Bon Jovi (domestic and international).
Furthermore, it has contracts for international official endorsers and artist relations with 13 studio equipment manufacturers that are responsible for the world's sound trends. SPL and elysia in Dusseldorf, Germany, Kii Audio, Magix, Black Rooster Audio, Roger Shult, Sessiondesk, MUTEC, Bettermaker in Poland, IGSAudio, EAW artists in the United States, etc. ing.

In addition, we have friendships with world-leading producers and studio engineers such as Abbey Road Studios in Amsterdam, London, Tonezauber in Vienna, which has tremendous power in the classical music world, Studio DMI in Las Vegas, and Dan D'Ascenzo in Belgium. Deeply, he has built a lot of common sense of studio work that does not even exist in Japan.

In recent years, he has been in charge of mastering sound production for "Pfusch am Bau" by Die Denkaz of Germany announced in May 2018, and ranked 7th on the European charts. The song won the DMSC Musiker Awards. In addition, Karman Pal-Balaz's "Anjel", which was in charge of mastering the 2018 Germany's home country World Cup official song by the same Die Denkaz, and who was also in charge of mastering in 2019, shined at No. 10 on the East Europe chart, and in 2020 Produced all the songs by Tony Luzzi, an Italian composer living in Düsseldorf, Germany. "Vincero'" composed by Tony has been appointed as the theme song in the German movie released in 2021 with the same title. He has also produced the global debut of German singer Viviana Milioti, and has gained international fame and has many achievements.
"Hiro's music production is really free and artistic. He really understands my guitar. 』\
Ziv Shalev
Awards
DMSC Musiker Awards (Germany) 2018
Best Song of the Year Award (Czech Republic) 2018
Message
We would like to utilize the know-how that we have been active on the world stage in your music. Actually, the way of capturing sound is completely different from that in Japan, and the difference often surprises clients.

We would like to aim for a studio where you can feel closer to a more global music experience.
Yuichi Kase
​Assistant Producer / Sound Engineer
IGS Audio Product Specialist / IGS Audio Endorser
Profile
Started learning the electone piano at the age of four.

Since 2020, he has officially joined Hiro's Music Production (Dusseldorf, Germany) under the umbrella of the A & M Group, and is the only Japanese in Japan to Hirotoshi Furuya, who has hit songs in various European countries including the official songs of the 2018 World Cup and boasts one of the best names in the world. Studied as a human assistant and participated in projects around the world. In music production where elites from all over the world gather, he is thoroughly instructed in sound education in Western music production. His representative works are Polish pianist Mihau Sobkovak and Eric Clapton's strings section, co-starring with the strings orchestra led by Maria Gregoryaf in St. Petersburg, assistant producer and recording engineer for "LUXURY NIGHT AT MOON RIVER". Participate as. In addition to being in charge of recording for top artists such as Japan's leading opera singer: Keiro Obara (Professor at Aichi University of the Arts) and Kenji Kinmasu, he is also a tour guitarist for super major Zave Chareb (Rod Stewart) in each country. ), Chuck Sabo (Elton John, Bryan Adams drummer) and other world-class works such as the Italian composer Tony Luzzi's album "Du Bist Nicht Alleain". Participated as a mixer / recording engineer. He has also been selected as a recording engineer for the theme song of the German movie "Vincero'" scheduled to be released next spring.

In addition, he is also involved in mixing and mastering for TikTok's commercial songs.

Experience working with the world's top artists with strong individuality from a young age, feel the performance skill, sound quality, composition of music with the skin, and get a glimpse of the international music industry that has changed drastically. So, he has acquired a certain amount of knowledge in marketing.

In particular, he has a wide range of knowledge in worldwide promotion and is one of the most dynamic young producers and engineers of the next generation. He is also an endorser of IGS Audio in Poland and a product specialist of IGS Audio.
Message
It's time for a younger generation like me to move towards the next generation. We will do our best to back up music production that incorporates new values.